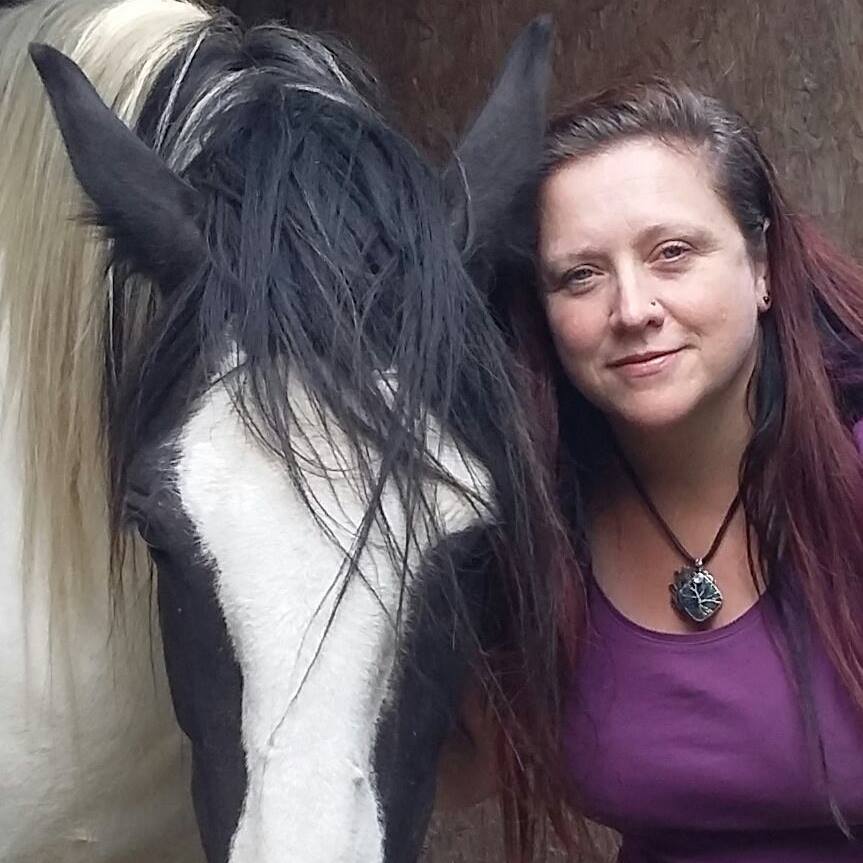 IFQ Lead Facilitator, Dare to Live Programme Director
Mary-Joy joined us as a student in 2014. She is qualified as an IFEEL EFHD facilitator for Individuals and Groups has further qualified as an Equine Facilitated Psychotraumatologist. Mary-Joy has been working on development with our associate charity, The Dare To Live Trust since 2015.
Mary-Joy has had over 35 years of experience as a horse owner/guardian and has a keen interest in equine behavioural science, specifically through understanding the innate needs, behaviours and psychology of both humans and horses. Mary-Joy works with and supports the IFEEL/Dare To Live herd as part of their care and management team. She is passionate about Trauma Informed/Trauma Skilled practice and safeguarding as a foundation of all equine therapeutic interventions to enable the best outcomes for clients, the horses and facilitators themselves. She also runs a small private clinical practice, Wildways Therapy, on the borders of East/West Sussex.
Mary-Joy is a mum of 3 children (birth and adopted) and actively advocates for the needs of vulnerable families to be better met through improved services and an embedded understanding of early/developmental trauma, compassion fatigue and their effects, in Education, Health and Social policy.
In her previous work life Mary-Joy worked as a singer and songwriter within the music and advertising industry