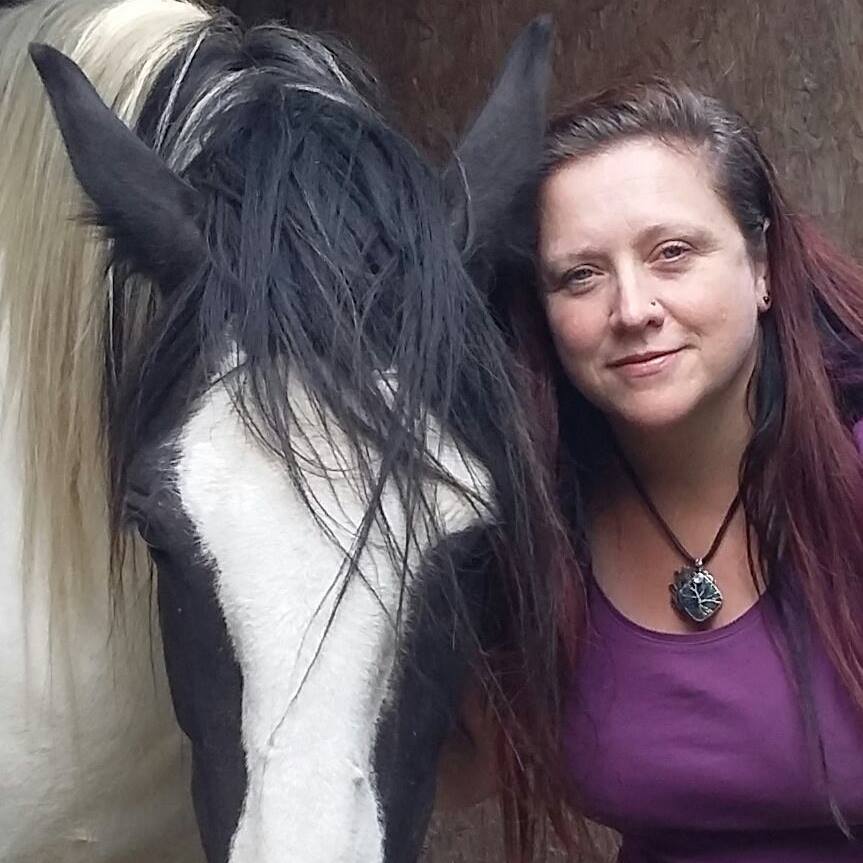 IFQ Student/Staff Liaison, Lead Facilitator, Dare to Live Programme Director
Mary-Joy joined us as a student in 2014, qualified as an IFEEL EFHD facilitator in 2015 and has been working on development with our associate charity, The Dare To Live Trust since. Her role has now expanded and she is now our Student and Staff Liaison, supporting our students through their Equine Facilitated Human Development (EFHD) and Equine Facilitated Psychotraumatology (EFPT) trainings. Having been a student here herself through the EFHD and further  EFPT training, Mary-Joy knows the territory well and is passionate about supporting our students over their years with us.
Mary-Joy has had over 25 years of experience as a horse owner/guardian and has a keen interest in equine behavioural science, specifically, how to support systemic and sustainable change in the way that humans and horses interact through understanding the innate needs, behaviours and psychology of both humans and horses. Mary-Joy works with and supports her own small herd, as well as having had a relationship with the IFEEL herd for some 5 years now. She is passionate about Trauma Informed practice and safeguarding as a foundation of EFHD delivery to enable the best outcomes for clients, the horses and facilitators themselves. She runs a small private practice as Equine Centre For Change in East Sussex.
Mary-Joy is a mum of 3 children (birth and adopted) and actively advocates for the needs of vulnerable children and young people to be better met through improved services and an embedded understanding of early trauma and it's effects, in Education, Health and Social policy.
In her previous work life Mary-Joy worked as a singer and songwriter within the music and advertising industry